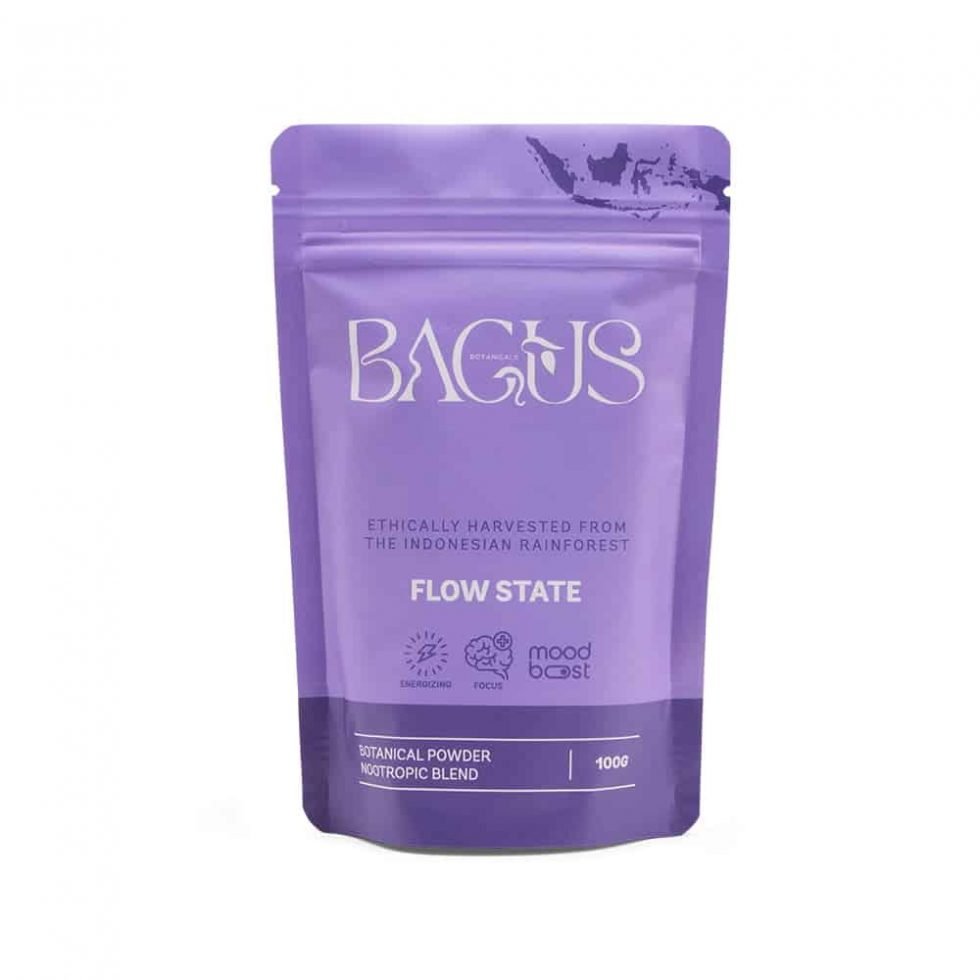 FLOW STATE Functional Kratom Powder
Introducing FLOW STATE, a meticulously crafted plant-based nootropic powder designed to elevate energy levels, sharpen focus, and uplift your mood. This versatile botanical blend is easy to incorporate into your daily routine – add it to your morning smoothie, mix it with your favorite juice, or explore our gourmet recipes.
Ingredients:
Kratom: Derived from a tropical tree native to Southeast Asia, Kratom is a cousin to coffee and has been utilized for centuries for its energizing properties. A study by Johns Hopkins Medicine has validated numerous benefits associated with Kratom.
Lion's Mane: A functional mushroom growing in clusters on trees, Lion's Mane is a staple in traditional Chinese medicine, known for promoting cognition and focus.
Ginseng: Harvested from the root of Araliaceae in the Mt. Changbai region of Northern China, Ginseng is a precious natural product. This antioxidant aids in promoting clean energy, enhancing brain function, boosting the immune system, and regulating blood sugar levels.
Dosage: The recommended serving size is 1 teaspoon. This product has 40 servings per container.
Effects of FLOW STATE:
Synergizing the alkaloids found in Kratom, the compounds derived from Lion's Mane mushroom, and the constituents of Ginseng produces a comprehensive effect characterized by enhanced mental clarity, increased energy levels, and potential anti-inflammatory properties, contributing to pain relief. This blend is optimally administered in small doses to elicit heightened energy, while higher doses may induce a sedative effect for relaxation.
Unlocking Benefits Of Kratom:
For centuries, people have harnessed the therapeutic advantages of kratom. Let's explore key uses and benefits associated with this renowned leaf.
Increased Energy Boost: Kratom is celebrated for unique alkaloids, providing an energy boost surpassing coffee. Users turn to this strain for endurance and agility, making it ideal for a revitalizing kick.
Mood Enhancement: Kratom positively impacts users' outlook on life, instilling a sense of mental satisfaction as an effective mood booster.
Focus Improvement: Users acclaim the botanical's efficacy in aiding concentration and focus, facilitating dopamine production for improved attention span. Acting as a stimulant, kratom keeps users alert and in a positive mood.
Cognitive Skills Enhancement: Research supports its use by students seeking cognitive benefits, allegedly promoting acetylcholine production for increased learning abilities and retentive memory.
Mind Relaxation at Higher Dosages: This strain induces relaxation at higher dosages, believed to alleviate stressful mental gymnastics and leave users with positive mental health.
Discomfort Relief: In our hectic lifestyles, kratom serves as a potential discomfort reliever, offering temporary relief from aches and contributing to an overall sense of well-being.
Better Sleep Quality: For those with insomnia, kratom aids in treating the disorder and promotes restful sleep at higher doses, contributing to improved sleep quality.
For local purchasing, visit our store locator to find a store near you.
Estimated Delivery:
Dec 11 Dec 15
Description
Additional information
Reviews (42)
Q & A (2)
Functional Kratom Powder
Elevate your daily experience with FLOW STATE, a meticulously crafted functional kratom blend designed to combat midday energy slumps effectively. Our nanometric powders ensure superior advantages over non-nanometric alternatives, boasting efficient production processes and accelerated absorption with an approximate onset time of 15-25 minutes after ingestion.
This 100% plant-based powdered product is your go-to solution for boosting energy levels, enhancing focus, and uplifting your mood. Easy to incorporate into your routine, FLOW STATE is a versatile botanical mixture featuring Lion's Mane for cognitive function, ginseng for clean energy, and 100% natural kratom powder for a mood boost.
With a suggested serving size of 2.4 grams (1 teaspoon), exercise caution not to exceed more than 2 servings within a 24-hour period. Whether blended into your morning smoothie, favorite juice, tea, or explored in our mocktail lab for enticing recipes, FLOW STATE by Bagus Botanicals is your key to a revitalized and focused day.
How to use video link below: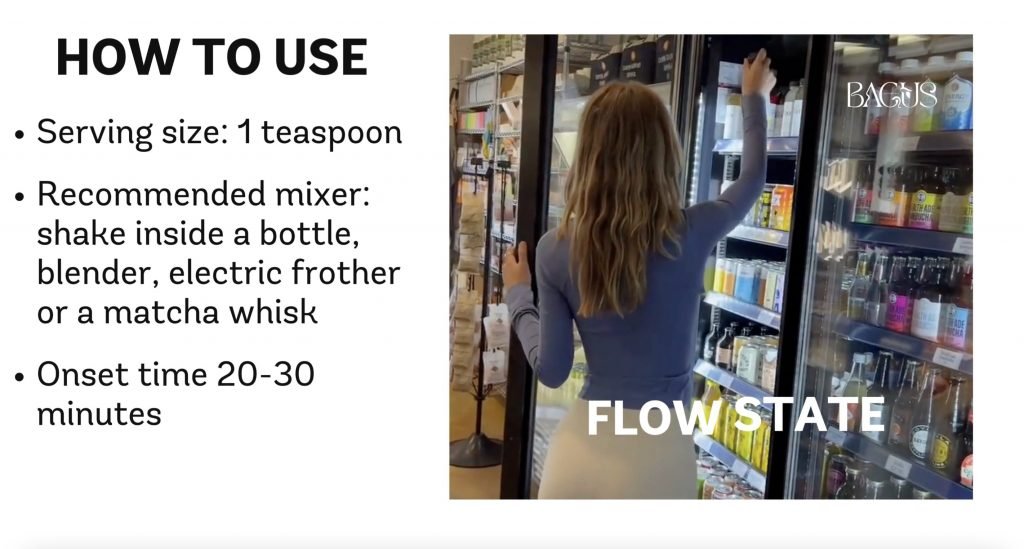 Shipping details are tracked via our logistics partner. Track your shipment by inputing your order information provided in your receipt email.
Enjoy our money back guarantee if for any reason your are unhappy with your product.
| | |
| --- | --- |
| Weight | 140 g |
| Dimensions | 10 × 5.5 × 2.5 cm |
| Flow State | 50g (20 servings), 100g (40 servings) |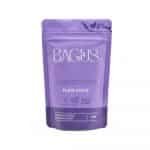 FLOW STATE Functional Kratom Powder
Your review
* Review is required
Email
* Email is required
Add photos or video to your review
Q & A
How do you suggest storing kratom?
Storing kratom best practice is out of the sun and in cooler temperatures. Freezing the kratom helps to preserve potency. Try to avoid clear packaging products as they are exposed to direct sunlight and that will diminish the strength of the MIT %
How long does it take to work ?
I had the recommended dosage and it took about 20 minutes. I'd recommend the mocktails on their Ig
The average time it takes for the effects to kick in is typically around 15 to 30 minutes. However, this can vary quite a bit depending on factors like how recently you've eaten, your body size, and how accustomed you are to using kratom. Please note that it is important to consult with your healthcare provider before using kratom or making any changes to your regimen. The information provided is for general educational purposes only and should not substitute professional medical advice.